Lux Property Consultancy agree sponsorship deal with Ealing United FC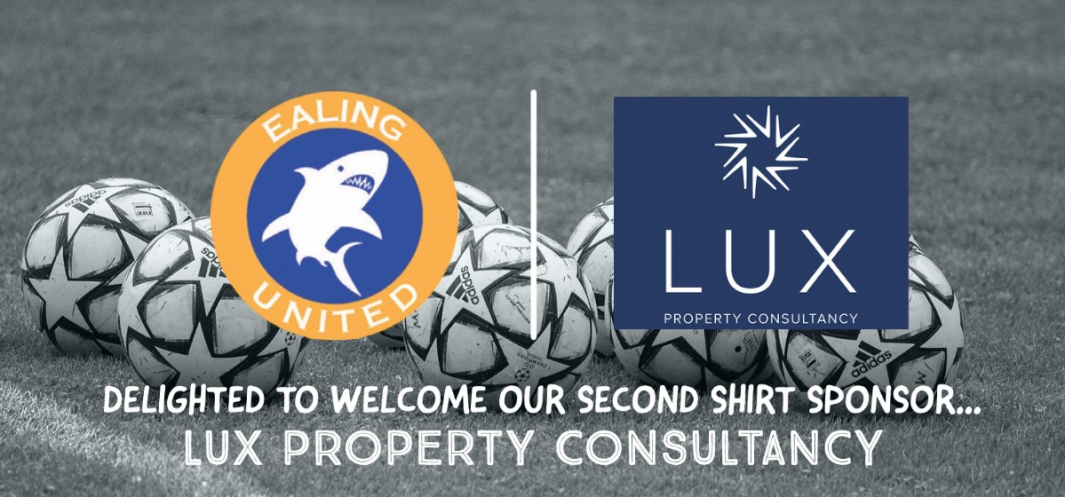 We're delighted to announce Lux Property Consultancy has agreed a two-season shirt sponsorship with Ealing United FC.
Based in central Ealing, the club is affiliated to the Middlesex Football Association, and plays in both the Middlesex Youth Football League and Harrow Youth Football League.
Ealing United was proudly represented by more than 170 enthusiastic, respectful and aspirational footballers during the 2020/21 season. The U12's won the Harrow Premier League, while the U11's were Middlesex Youth League Cup Winners.
Speaking about supporting the beautiful game at grassroots level, Lux founder Jonathan Lebrett said: "the Lux team is thrilled to show our support for the players and staff at Ealing United.
Toby Wolf, Ealing United treasurer, echoed Jonathan's statement, saying "Ealing United are delighted to have Lux on board as a major sponsor. We wouldn't be where we are without the backing of such sponsors and have no doubt the partnership will flourish over the coming seasons"
"They had a brilliant 2020/21 season, and we're proud to have our logo on their shirts as they aim for just as much success this season. We understand the importance of local businesses supporting grassroots sports – here's to a fantastic couple of seasons!". Visit www.ealingunited.com to learn more about the club and see how you can support.
LUX Property Consultants is an independent London-based property firm, offering a professional, comprehensive search and acquisition service. Our experience spans cities and suburbs, as well as residential and commercial.
We have in-depth knowledge of development opportunities across London and throughout the UK and provide a truly flexible, unique and tailored approach to your search requirements in the domestic and global property markets.
Contact us at +44 (0) 7971832989 or email info@luxpropertyconsultancy.com.