Proposed landlord reforms: renting with pets in the UK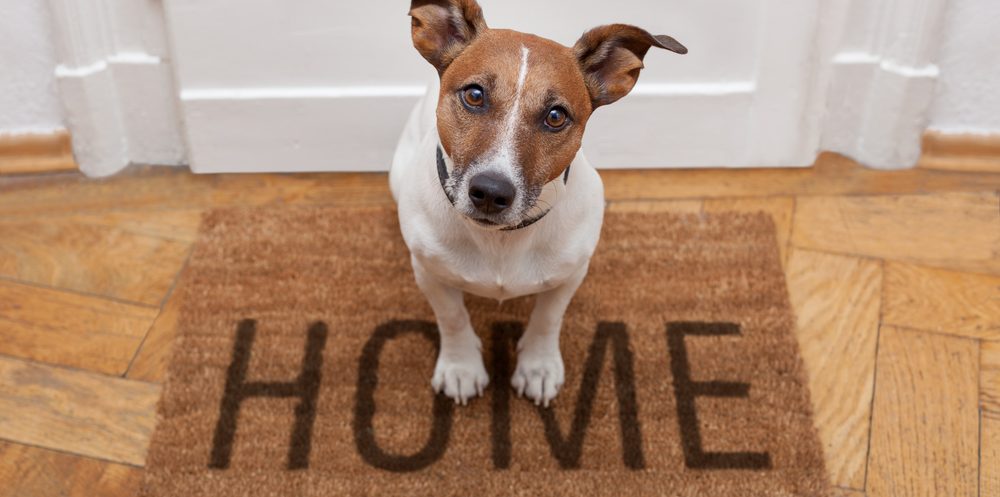 The UK Government has published draft legislation that could give all tenants the right to request that a pet can live in their house, which the landlord must consider and cannot unreasonably refuse.
It is part of the Renters Reform Bill white paper, released by the Department for Levelling Up, Housing and Communities, led by Michael Gove MP, in June.
It comes after Whitehall's amended model tenancy agreement, which now allows tenants to keep pets almost by default.
A Government spokesperson said: "Would-be pet owners are being unfairly deprived of the company and companionship of an animal by their landlords – so we'll change the law to end this unfairness. We're giving tenants a legal right to have a pet if they wish."
The current landscape
There are around 4.4 million households making up the UK rental sector, but in 2020, just 7% of landlords said their properties were suitable for pets.
Traditionally, landlords increased their tenancy deposits to cover any damage from pets to their property. However, the implementation of the Tenant Fee Ban, which came into force on 1 June 2019, means they can no longer do that.
Understandably, some landlords may be concerned about potential damage to their property from pets, and repair costs, so the Tenant Fees Act 2019 will be amended to make pet insurance a requirement, ensuring landlords and their rental properties are still protected.
More legal support for tenants with pets
As well as the draft bill, the proposed Dogs and Domestic Animals Accommodation Protection Bill also aims to help rental tenants and their much-loved pets stay together.
"For most people, being separated from their dog is no different from being separated from their brother or sister.
"Sadly, pet owners who move into rented accommodation face the reality that their family could be torn apart, because most landlords in Britain have unnecessary bans or restrictions on pets ownership," said bill sponsor MP Andrew Rosindell.
His proposed legislation also requires pet owners undergo a test, carried out by a registered vet, to secure a certificate of responsible animal guardianship that includes:
microchipping for dogs and cats
de-worming and de-fleaing
required vaccinations
the ability to respond to basic commands
All data regarding the animal and its owner would be kept on a database.
Exemptions to the proposed rules
As with all things, there are some circumstances where the proposed regulations would not apply.
Tenants will not be allowed to keep a pet at the rental accommodation if it puts the animal at risk, or causes a danger or nuisance to neighbours.
Pets will not be permitted if the landlord or another tenant is unable to come into contact with the animal due to a religious or medical reason.
Exemptions could also be issued to:
Complete buildings
Groups of properties in a building or area
Specific orders, families, species or breeds of animal
The model tenancy agreement and pets
As we mentioned earlier, changes to the Government's model tenancy agreement mean landlords and letting agents can no longer impose a blanket ban on tenants with pets.
In 2016, 64% of landlords were happy to accept tenants who had pets, but the subsequent legal changes are likely to have changed that figure, analysts have said.
The formal request process
Any tenant living with or wanting to house a pet in a rental property must make a formal, written request to the landlord. They have 28 days in which to explain their reasonable objection – again in writing.
If their request is refused, tenants will have access to a mediation process where their case can be explored.
Striking a balance for landlords and tenants with pets
Despite all these changes that tip the scales in favour of tenants, landlords and letting agents can still legitimately advertise a property as unsuitable for pets or as 'no pets considered'.
Housing Minister Christopher Pincher MP said of the legal changes: "This strikes the right balance between helping more people find a home that's right for them and their pet, while ensuring landlords' properties are safeguarded against inappropriate or badly behaved pets."
Help and support from Lux Property Consultancy
No matter what you're looking for, Lux can help. We'll put our years of experience with the fast-moving UK property market and our network of connections to work for you.
Call Jonathan on +44 (0) 7971832989 or email us at info@luxpropertyconsultancy.com for an informal conversation at a time to suit you.