The London Property Market Update – October 2021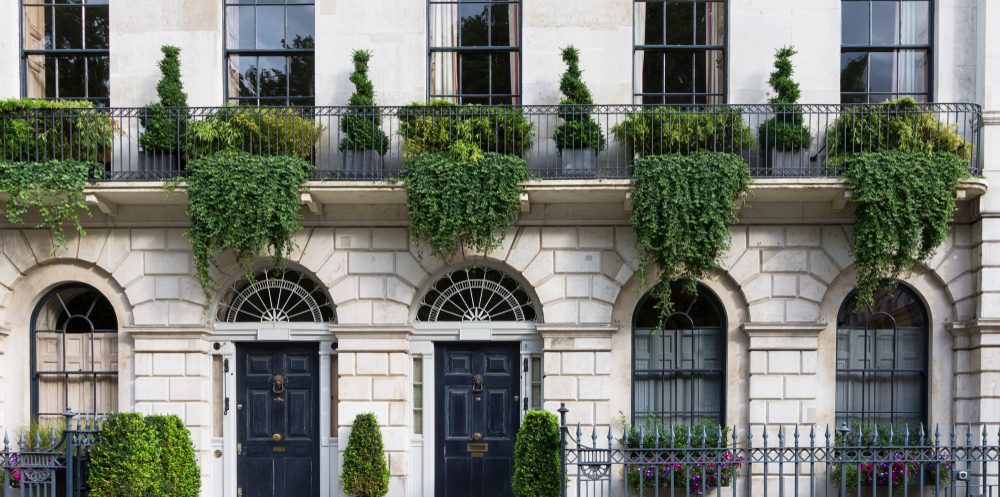 The stamp duty holiday may have ended, but the London property market is busier than ever, with the average price of properties coming to the UK property market at an all-time high of £338,462.
Competition for buyers is also at an all-time high. In fact, due to the shortage of supply in the property market, demand has doubled since before the pandemic. Buyers who have cash in the bank, are chain-free or are first-time buyers with pre-approved mortgaged are in a particularly strong position to move swiftly to secure their property of choice. On average it's taking 58 days to secure a buyer for a property in London, compared with 72 days at the beginning of the year.
Looking at the London property market now in more detail, according to market data, property prices in Prime Central London for properties with six or more bedrooms have risen by an average of +6.2% in the past year. West London has seen a healthy increase too, with prices up 4.2% annually. The average property price in London now stands at £638,825.
Would-be purchasers need not be discouraged however, The average price we mentioned earlier of £338,462 showed an increase of a mere £15 compared to July 2021 data, suggesting that prices are stabilising as we enter Autumn. Additionally, according to Rightmove data, the number of new listings has increased by 14% in the first two weeks of September 2021, compared to the last two weeks of August, meaning additional stock has entered the market, giving buyers some much-welcomed choice
We recently spoke to David Hall, partner at Oriel Finance, who shared his expert views on the current mortgage market.
There were 75,000 mortgages issued in July 2021, 15% up on the long-term average. The current price war between high street lenders means that it has never been cheaper to borrow money for some products. In David's words, the competition between lenders over five-year money is incredible. He expects the ongoing price competition to move up the Loan To Value (LTV) brackets so we will start to see lower rates for 75-90% LTV products, which is good news for the consumer.
As a company, Oriel Finance is seeing continued demand for London properties from international buyers, particularly from the US and Australia, as well as Singapore and China. Thanks to the combination of it making good investment sense due to the low interest rates, and the cachet of owning London property, either as an overseas bolt hole or for investment purposes, London's reputation as the world's capital has not diminished due to the pandemic.
We also asked David for his key recommendations for anyone looking to buy property in London or beyond. He encouraged buyers to ensure they get qualified, independent tax advice ahead of any purchase decisions. Tailored advice, according to your own personal circumstances, could make a huge difference to the amount of tax you pay, especially if you're considering registering property in a limited company, have an Inheritance Tax liability or are liable for Capital Gains Tax. Wise advice indeed.
As always, Lux Property Consultancy is on hand to help with your specific property requirements. We are an independent London-based property firm, offering a professional, comprehensive search and acquisition service. Our experience spans cities and suburbs, from modern architecture to historic buildings, as well as residential and commercial.
We have in-depth knowledge of development opportunities across London and throughout the UK and provide a truly flexible, unique and tailored approach to your search requirements in the domestic and global property markets.
Contact founder Jonathan Lebrett at +44 (0) 7971832989, email info@luxpropertyconsultancy.com or visit our contact page here.