This is England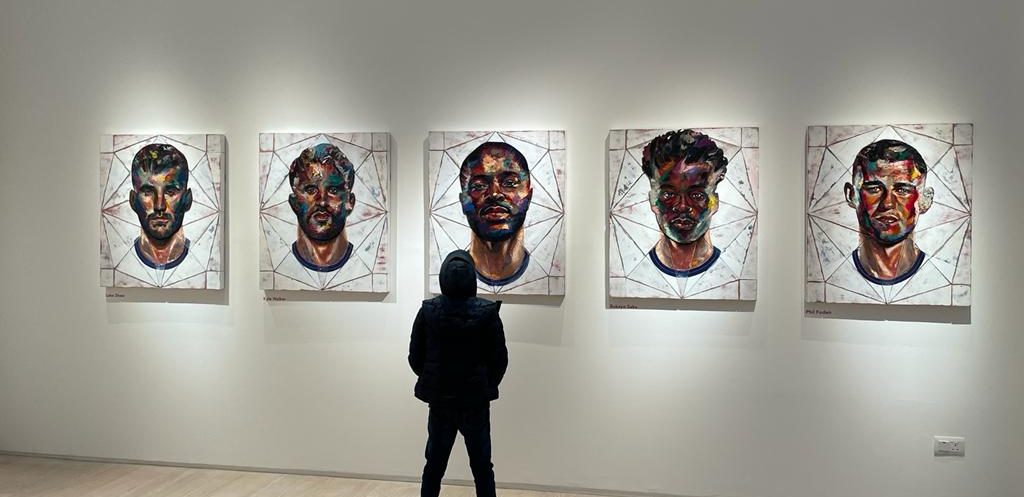 This month sees Pitzhanger Manor host 'This is England'; an exhibition portraying the full England football squad and manager by artist Matt Small, together on public display for the first time.
Commissioned by the Football Association for EURO 2020, the artworks go beyond sporting achievement to celebrate the diversity of what it means to be English today.
From Harry Kane, Jack Grealish, Harry Maguire, Marcus Rashford to Ealing's very own star footballer Bukayo Saka, This is England features the most successful national team since the World Cup winners of 1966, after reaching the final of the recent tournament. The set of paintings depict a group of players from a diverse set of backgrounds who not only made history with their sporting achievement but who collectively inspired the country through their example of teamwork and stance on equality, inclusivity and racial injustice.
Artist Matt Small said: "Through their resolute and determined stance on various social issues and matters of inclusion and compassion for all, this group of players have come to represent the modern face of England, a multicultural land where people from all walks of life now call the country home."
Councillor Jasbir Anand, Cabinet Member for Thriving Communities also heaped praise on the exhibition: "This is a fantastic series of portraits celebrating England's amazing football squad including Ealing's own Bukayo Saka. It is crucial that our young people can see themselves and people like them represented in the arts, culture and sports.
She continued: "That is why I am so grateful to Pitzhanger for displaying these portraits and this is one of the only chances to see the whole squad together like this. We know we still have more to do reducing inequalities in access to culture for children and young people and we are passionately committed to ensuring everyone has the same chances to flourish."
The exhibition lasts till Sunday 14th November and is free to attend for Ealing residents.