UK property market update – December 2021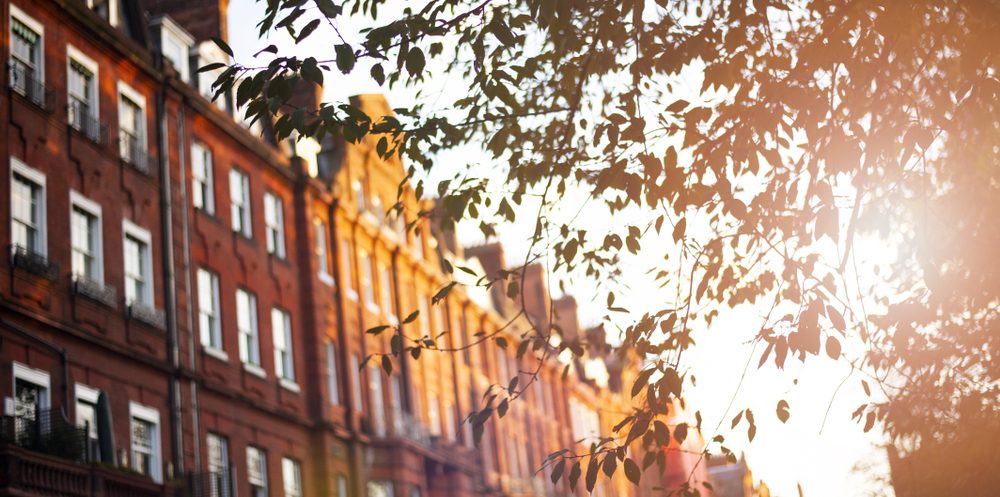 Our assessment of the UK, London and Ealing property markets
The UK housing market is continuing to defy the expectations of many experts who predicted a slump in sales during the pandemic's earliest days. The Centre for Economic Performance reported a near-complete stop on new builds: housing completions fell from 46,000 in the second quarter of 2019 to 16,000 in the same quarter of 2020. Catastrophe was predicted in all quarters.
Instead, the UK property market is fizzling with activity, recording rising house prices weeks after the government's stamp duty holiday ended and despite (or perhaps because of) successive waves of Covid-19.
A specialist's view
As a specialist in the field of property development, thanks to years of unparalleled experience and an enviable address book, Lux Property Consultancy knows how much of a good and reliable investment the UK and London property market can be over the long term, compared to other markets and asset classes.
That's why we use all our experience to help buyers navigate what has become a financially driven and competitive marketplace, where the average UK house price has breached the £250,000 point for the first time this year.
In this blog, we will examine the UK and London property market, the trends driving these robust national property prices, potential cooling factors, and explore what's happening closer to home in Ealing's sales market.
We will also take a look at the house price forecast and see what the future could potentially hold for those looking to get onto or move up the property ladder.
The London property market update December 2021
The past six years or so have been a rollercoaster for London, which had been buffeted by political and fiscal changes long before the pandemic struck. House prices in the capital peaked in the summer of 2015 and, as with other London business sectors, they have faced a succession of uncertainties since then.
According to data from the Royal Institution of Chartered Surveyors' monthly housing market survey – part of the London housing market report – buyer demand grew significantly during spring 2021 but fell again in August, while supply remained tight.
Reflecting the Ealing market, the report revealed that much of the activity in the first half of 2021 focused on London's second-hand property market as well as sales of new build development schemes.
The London rental market and second home buying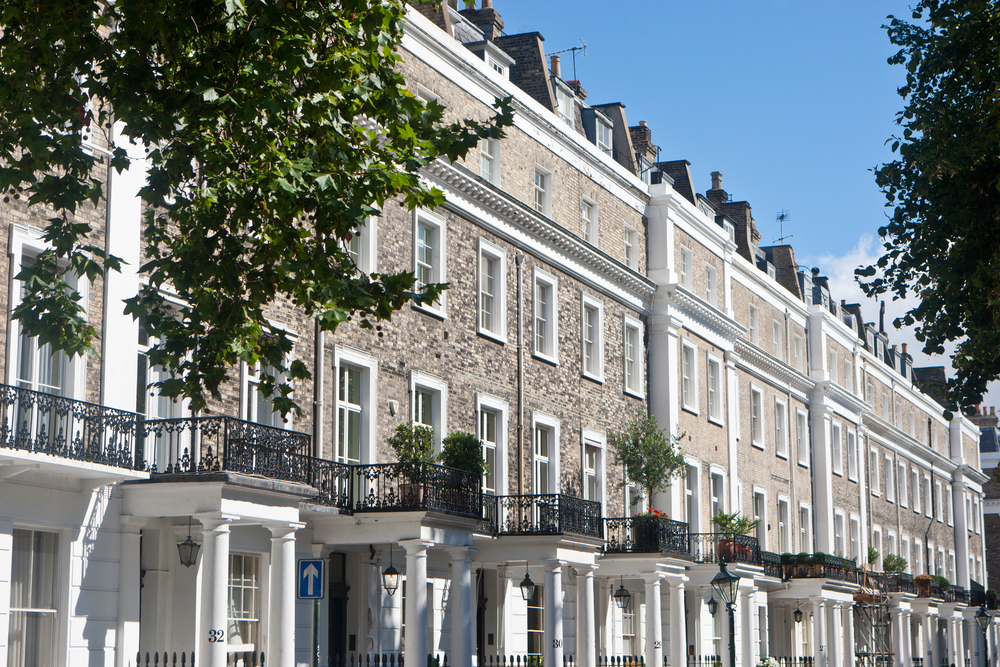 In contrast, the capital's rental market saw a rapid shift from excess supply to excess demand in the prime central London market. It was "becoming a landlord's market" in late summer, marking London's potential emergence from a challenging period. Research indicates that buyers from London bought a record number of homes in other regions – though some were second homes – in the first half of 2021, making up 8.6% of buyers in other regions, an increase of 6.6% on 2020.
September was the sixth consecutive month of annual growth in prime central London, something not seen before the Brexit referendum in 2016.
The UK housing market in 2020 and 2021: an overview
In January 2020, just before the Covid-19 pandemic hit, the average UK house price was £247,355, according to government figures.
Fast forward a year and it had increased by 7.5% to £249,309. In June, prices fell for the first time in 2021 as a tax holiday worth up to £15,000 ended, prompting warnings from analysts of a slowdown in the market.
But the opposite happened.
Average UK property prices have continued to climb, from the North West and East Midlands, to the South West, even after a year of frenzied activity, growing 0.7% in October. This was up from 0.2% in the previous month, according to Nationwide's House Price Index, while  Halifax's House Price Index reported 1% growth in November, eclipsing the previous peak.
Bucking the trend
Against expectations, the end of the stamp duty holiday didn't put a crimp in average price growth, even though house sales in England and Northern Ireland fell the same month, as expected. In Ealing, annual growth to June 2021 was 5.8%, while more recently at a national level, the annual growth rate in October was 9.9%, followed by 8.2% in November.
Yet the opposite happened. Prices have remained robust and continued to track upward this year. So, what's behind this impressive growth?
The impact of the stamp duty holiday on the housing market
In July 2020, HM Revenue and Customs implemented a reduced rate of Stamp Duty Land Tax on residential properties in England and Northern Ireland. It meant buyers completing a purchase on a property valued at under £500,000 before the deadline didn't have to pay stamp duty. 
The move was aimed at bolstering the housing market amid concerns that, during the early days of the Covid-19 pandemic, it would be negatively impacted by the virus, and the government extended the tax holiday from the original closing date of 30 June to 30 September.
Stamp Duty success
It proved irresistible. Sales across the UK house sales swiftly rose by 15.6% in August and 21.3% in September 2020. Despite the occasional warning, annual house price growth remained robust until the end of the stamp duty holiday.
According to Which?, those who took advantage of the scheme early on were able to save up to £15,000 on a £500,000 house by the time the first grace period ended on 30 June. But buyers in England and Northern Ireland still saw house prices cut by £2,500 if they purchased a home before the end of September.
Changing lifestyles, changing properties
It wasn't the only driving force behind the strong price growth. The lockdowns that resulted from the pandemic not only forced millions of employees to work from home, they also made many people re-evaluate their lifestyles and what they wanted from their properties. Families began looking for a bigger residential property with a garden, professionals wanted houses that had space for a home office.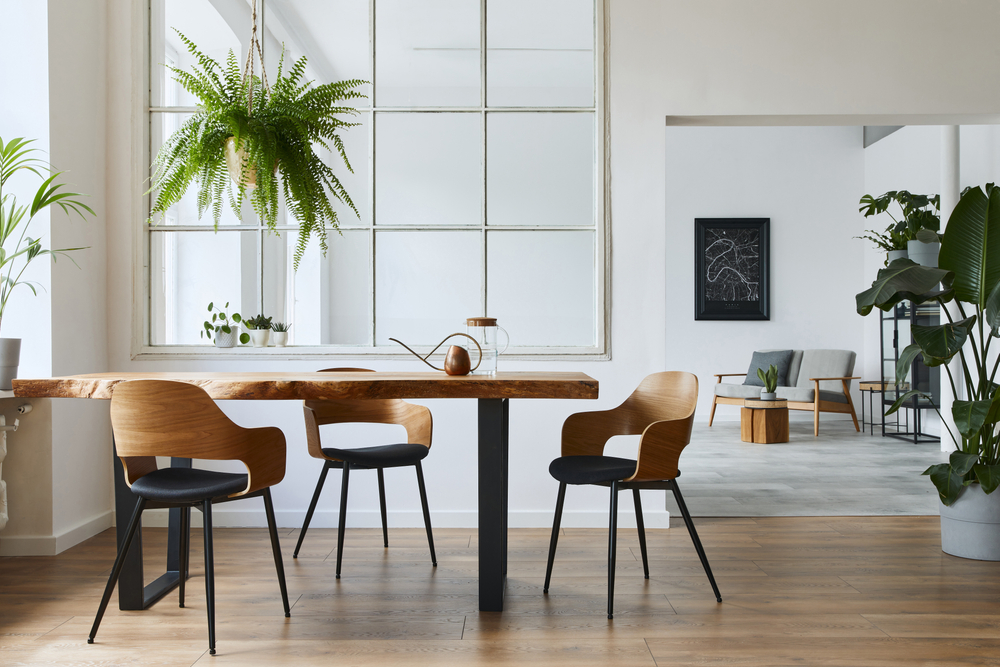 First-time buyers were also getting in on the action: eager to set a foot on the property ladder and they too flooded UK estate agents including Lux with buyer requests.
West London's prime market is a good example of the shift in demand, with growth for four, five and six-bedroom properties experiencing annual growth of a respective 6.1%, 5.1% and 10.4%.
Beyond bricks and mortar
The shift in lifestyle requirements extends beyond bricks and mortar too, as wannabe homeowners seek greener, more vibrant surroundings.
That's why Ealing has become one of London's most sought-after places to live, thanks to its cosmopolitan blend of green spaces, including Walpole Park, as well as great restaurants and thriving cafe culture.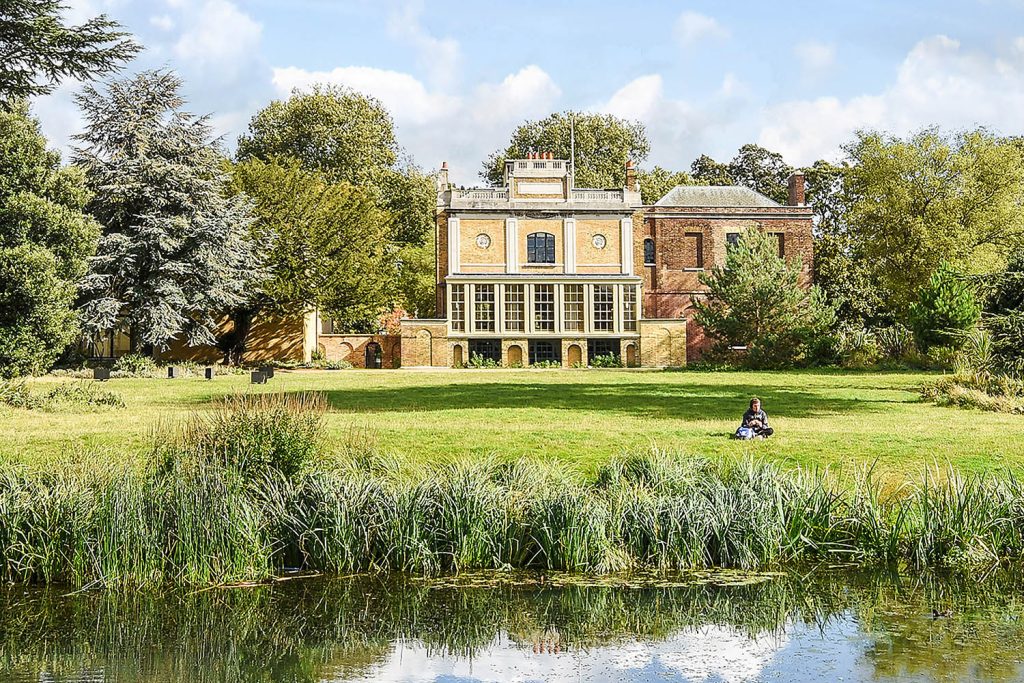 Where was the best annual house price growth?
Wales recorded the biggest jump in annual house prices at 14.8%, and breached the £200,000 barrier for the first time ever, with an average house price of £204,148.
Northern Ireland reported 10% growth and an average price of £169,348, while in Scotland, the average house cost £191,140, up 8.5% YoY.
Growth in London
Although prime central London remained behind other regions in terms of growth – house prices rose just 1.1% in 12 months, the biggest annual growth since September 2015 – the average price of £521,129 means the capital is the most expensive average UK home.
In the 12 months to June 2021, Ealing outpaced London for annual house price growth, increasing 5.8%, compared to 4.5% in the capital, while values were up 63% since the 2007/8 Ealing peak, just shy of prime central London's 67% growth.
Transaction values in UK and Ealing property markets
Unsurprisingly, national transaction numbers reached a peak around the two stamp duty deadlines, increasing by 68% on a seasonally adjusted basis from 96,110 in August to 160,950 in September, according to HM Revenue and Customs.
HMRC reported 76,930 of sales agreed in October, fewer than half what had been reported the month earlier and 28% down YoY, but still 17% above the 2017-19 average for the month.
Ealing covers a wide area, and the region's average transaction value ranged between £400,000 and over £1 million, while five areas reported transaction values of more than £1 million.
Record transactions
Regularly updated information has revealed housing transaction volumes to date in 2021 have already exceeded the previous year, possibly due to the bounce from the stamp duty holiday.
With a significant amount of new data from the last two months of the year yet to be published, and given the UK housing market has bucked every trend, it will be fascinating to see whether the predicted Christmas slowdown happens.
The housing market's supply squeeze
Robert Gardner, Nationwide's chief economist, said: "Demand for homes has remained strong despite the expiry of the Stamp Duty holiday at the end of September…
"Combined with a lack of homes on the market, this helps to explain why price growth has remained robust."
The so-called 'race for space', driven by the need to make lifestyle changes, sent the residential property market into a frenzy, particularly over the summer, and the average UK property price went through the roof.
A seller's market
The robust seller's market and strong price growth is set to continue, even in prime central London, as buyers will continue to absorb rising prices on the property market, even with the reimposition of stamp duty, to secure their dream home.
It has led to the obvious consequence that available stock has shrunk considerably amid fierce competition among buyers and skyrocketing prices.
Supply is particularly tight in highly desirable areas, where properties coming up are on the market for a fraction of the usual time.
Ealing's housing market supply
In Ealing, the latest figures revealed old properties made up 48% of all transactions in the W5 postcode, lower than Ealing and London's average of 59% and 56% respectively, while new property accounted for just 3% of sales.
Ealing's Filmworks Art Deco-styled development is a perfect example of the blend of old and new that is so enticing to buyers. Retaining the old cinema's historic façade, it comprises a high-quality mix of new homes that pay homage to Ealing's blend of historic and modern architecture.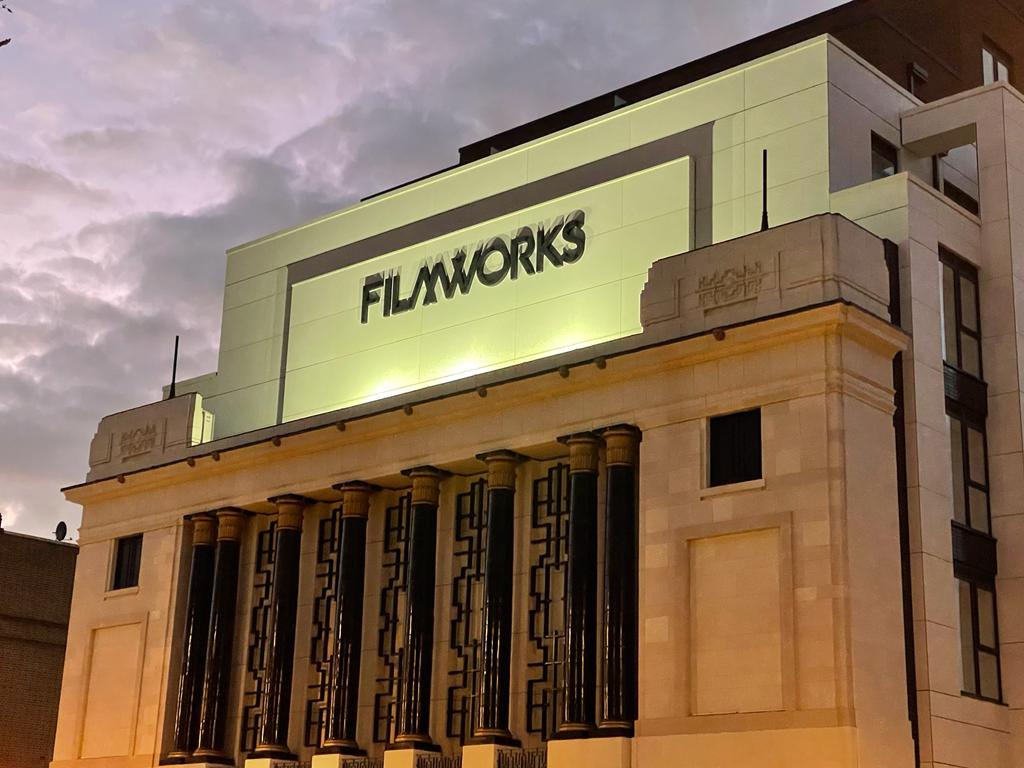 Filmworks has everything on its doorstep, with the picturesque Walpole Park and famous Grand Union Canal just a stone's throw away, providing the blend of city and suburban lifestyles buyers are currently seeking.
A bright future
Elsewhere, prices for one-bedroom homes in prime West London saw a 1.4% increase in growth over Q3, suggesting an uptick in demand for smaller homes in the region, after the success of the vaccine rollout and the feeling that the worst of the pandemic is over.
In prime central London, supply was also impacted by the lettings market, as fewer short-let properties entered the long-lease market, and building owners took advantage of the stamp duty holiday and soaring house prices to sell up.
The future looks bright for supply in Ealing, where 12 development sites in the local area are expected to come to market in the next five years, accounting for just under 2,000 homes in total. Market analysis shows six of these schemes are under construction and seven have some form of planning permission. They spell good news for buyers and regional prices.
Are property prices going to drop in 2021 and 2022?
The latest figures from the Office for Budget Responsibility revised up its house price forecast, anticipating house price growth of 8.6% in 2021, up from its predicted 5.1% in March.
Meanwhile, UK estate agents have estimated a 3% to 3.5% increase in house prices for 2022 and 3% in 2023, so in the short to mid-term, a drop in the cost of an average home isn't part of the house price forecast.
Although December is traditionally a quiet period for the housing market, Zoopla forecast that 1.5 million home sales will be concluded by the end of 2021, five times more than the previous year and the most since before the 2007 financial crash.
The UK property market has been described as the "best seller's market in decades", though the pre-Christmas softening is bound to attract bargain hunters.
Pre-Boxing Day bargains
Rightmove noted an average 0.6% drop in the price of property coming to market in November, offering a potential boon to buyers looking to snap up a bargain before the Boxing Day frenzy.
While all of this is positive for the UK housing market, there are some potential challenges to continued annual growth that lie in store.
Interest rates
In early November, the Bank of England (BoE) surprised estate agents and economists by maintaining the current record low base rate of 0.1%. Before the pandemic began, it was 0.75%.
However, low borrowing rates seen in October, coupled with the spectre of growing inflation have increased the likelihood that the Bank's Monetary Policy Committee will look to raise interest rates, a move that will, naturally, affect the property market with increased mortgage rates.
The impact of inflation
Governor Andrew Bailey said of the decision: "I am very uneasy about the inflation situation. It is not, of course, where we want it to be, to have inflation above target".
Inflation in the UK was 3.1% in September, higher than the BoE's 2% goal, and has just hit 5%, earlier than anticipated. That said, even if the Bank of England does plan to increase interest rates, an announcement is expected on 16th December, the emergence of Omicron could put a spanner in that particular works.
An unclear future
Nationwide's Robert Gardner warned the economic impact of the new variant was "unclear". That means uncertainty both in terms of what will happen to mortgage rates and whether Omicron will put a damper on the UK housing market in 2022.
The labour market
UK government figures for 2020 reveal that between January and December, the employment rate was highest in the South East, reaching 78.3% and lowest in Northern Ireland at 70.6%.
The Bank of England said the UK's current labour market is very different to that of the 1970s, which was dogged by inflation, but while some companies were using higher wages to attract new staff, those increases weren't always filtering down to existing employees.
Gardner said: "if the labour market remains resilient, conditions may stay fairly buoyant in the coming months, especially as the market continues to have momentum.
"There is scope for ongoing shifts in housing preferences as a result of the pandemic to continue to support activity."
Mortgage rate increases
Buyers looking to secure a property before the Boxing Day sale, even amid tighter supply than usual, will also take advantage of mortgage rates unaffected by a rise in inflation.
Some lenders have already begun to compensate for a near future rise in interest rates in their mortgage offerings, a trend that is likely to spread in the coming months. Mortgage advice broker Trussle said a bank rate rise of 0.25% – an entirely likely outcome – could add £324.48 per year to the average mortgage, though most mortgages remain competitive, whether customers have a 5% or 40% deposit.
Record low rates
It's worth remembering that the current interest rate of 0.01% is the lowest for 300 years. Even an increase to 0.25% or a little higher in Q1 2022 will still be among the lowest rates ever for the Bank of England.
Consumer confidence and affordability
Although it stabilised in November, consumer confidence is far below what was seen during the summer, driven in part by a sharp increase in UK living costs that are stretching affordability.
The 1.25% increase in National Insurance contribution, which begins in April 2022, is set to add an annual £255 to the average employee's tax bill.
Pressure is also coming from the withdrawal of government-backed financial support, such as the furlough scheme.
Locking in mortgage rates
More people were using it at the end of the programme than the Bank of England expected, suggesting fewer than anticipated were moving back into employment.
That said, there will be many buyers hoping to lock-in a fixed-rate mortgage before the expected interest rate rise. There was also a 14% increase in the number of requests for valuations from homeowners in October, Rightmove noted, suggesting momentum for the post-Christmas sale boom is building.
Ealing attracts middle-income and more high earners
In addition, the absence of new measures for the residential property market in Chancellor of the Exchequer Rishi Sunak's 2021 Budget, could also have a cooling effect on the UK housing market.
These financial pressures may have less of an impact on households moving into W5, which tend to have more middle income households than those already living in Ealing and the London average. According to Experian, 46% of movers into W5 earned between £50k – £100k, compared to 40% existing Ealing residents.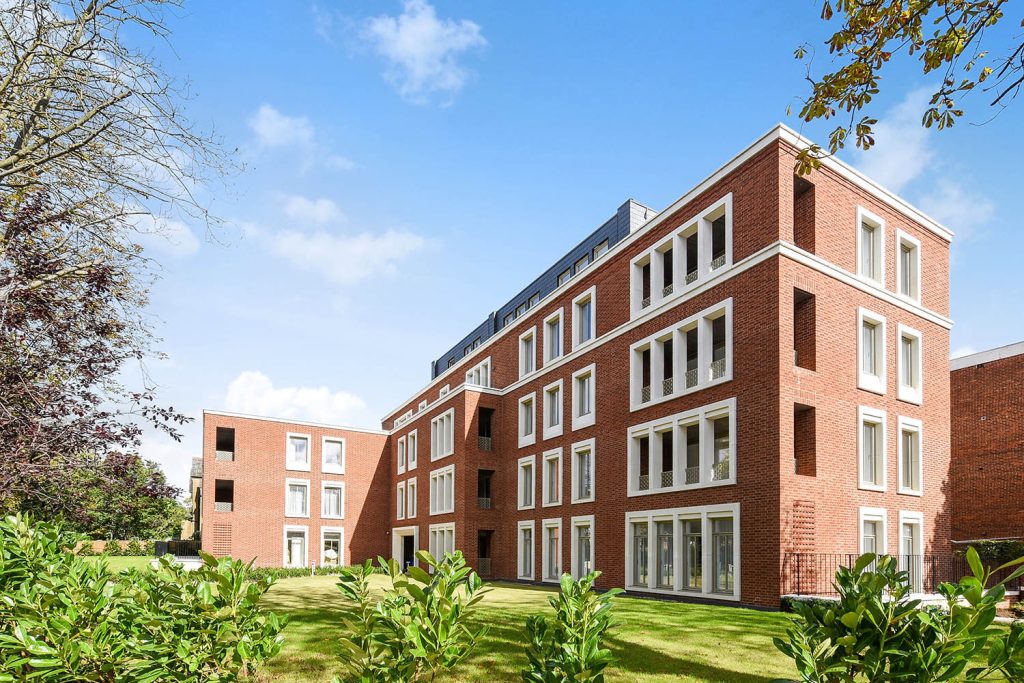 There were also more higher earners, generating over £100k at 23%, compared to just 16% in the borough and 18% in London, buyers who are likely to be insulated from a hike in mortgage rates and higher prices in the near future.
Will London house prices rise in 2021 and 2022?
The indications are that house prices in London and across the UK, including prime areas, are set to keep tracking upward in the final weeks of 2021, with prices showing little sign of a slowdown in the coming months of 2022.
Between April and October this year, it has taken on average 57 days for a London property to be sold, with a slight dip to 55 in July and rising to 58 days in August.
Andrew Wishart of Capital Economics, anticipates house prices will continue beating expectations in the near term "before a gradual rise in mortgage rates applies the brakes" to the market in H2 2022.
A robust picture for 2022
Some analysts suggested that the outpacing of income growth against house price growth will have even more of an impact on affordability, potentially reducing both buyers and demand in the property market, easing supply pressures.
Others offer a more robust picture. Some house price forecasts predict outer prime London growth of 4.0% in 2021 and again in 2022, after which it will slow down.
As demand increases for the rest of London, the same predictions forecast 6% house price growth across all of prime London property in 2022.
House prices and property trends for Ealing
There is increasing demand for a wider range of property types as the vaccination programme continues and London regains its buzz.
It has also followed high demand from buyers for what has become their dream home: larger homes with more outdoor space, seen across the rest of the country as a direct result of the pandemic.
In the future, we anticipate demand will increase from a wider range of buyers for a broader range of property types in Ealing, as social distancing and other measures are eased, though uncertainty remains due to the Omicron variant.
The current imbalance between housing supply and demand, coupled with low interest rates – even factoring in a likely increase by the Bank of England – all suggest house prices are set to remain high, buyers will absorb them, and the seller's market will remain.
What should buyers consider before looking for a new home?
First things first, no analyst or industry insider, no matter how experienced or what technology they have up their sleeve, can predict the future.
The UK is currently gripped by one of the best sellers' markets for years, as housing stocks reach all-time lows in some areas.
But that doesn't always mean it's not worth waiting for a property that's 100% right for you. If your dream home appears on a listing and everything is right, from location and price to the mortgage rate you secure, then it may be a good idea to put in an offer. Given the lack of properties at the moment and the speed with which the ones coming to market are snapped up, hesitation could lead to disappointment.
The anticipated Bank of England rate rise is set to cool the market a little, allowing the housing stocks to be replenished and a few bargains to come to the surface.
The UK and London housing market: conclusion
London is one of the world's most successful and sought-after property markets, with home owners and investors from every corner of the globe keen to have a personal stake.
UK-wide the property market is booming, and our long-standing relationships with some of the country's most established developers, give our clients the inside track in a fast moving and competitive environment.
For international investors, looking to snap up some lucrative London square footage, the buoyant, fast-moving, UK property market means it's sometimes tricky to be in the right place, or even the right time zone, to capitalise upon opportunities.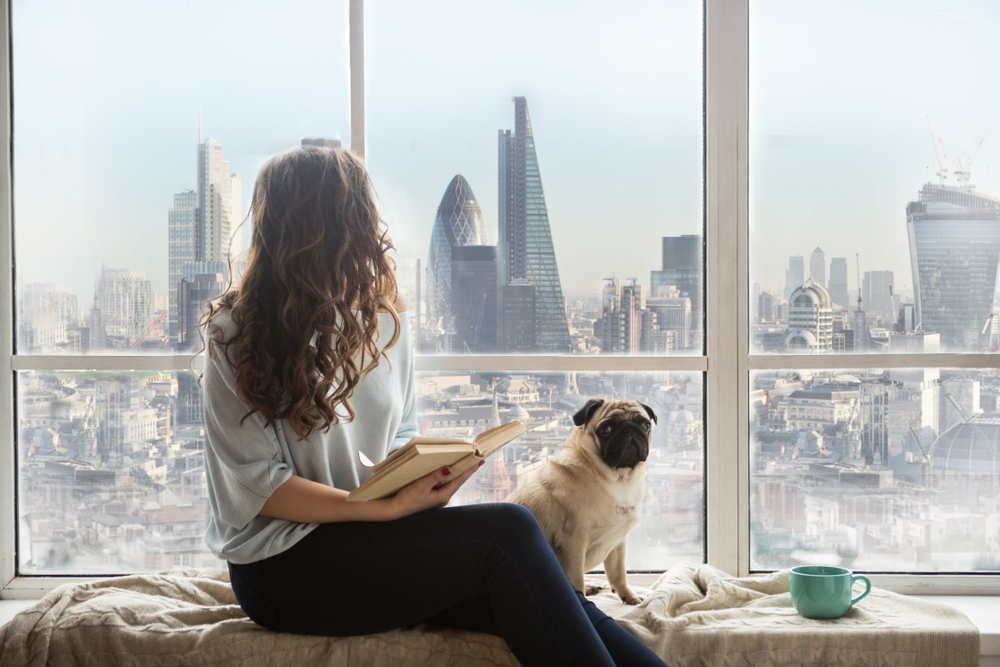 That's where we come in. Let Lux be your trusted property partner – your personal market expert.
Contact founder Jonathan Lebrett at +44 (0) 7971 832989, email info@luxpropertyconsultancy.com or visit our contact page here.